TSST:  MFL French
FREE subject specialism training
November 2018 – March 2019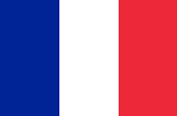 Our high quality course is designed to up-skill non-specialist teachers with language and mastery knowledge in French at KS3 and KS4. The course is suitable for language teachers who want to teach French, returners to the profession and existing MFL teachers who may benefit from attending MFL pedagogy sessions.
George Abbot Teaching School are delighted to be running our hugely successful MFL Teacher Subject Specialism Training (TSST) again for the fourth year.
"I would be really happy being able to join a George Abbot Teaching School TSST course again as I found it so useful, helpful, and very enjoyable. Thank you Elodie!" (Participant A) 
"In my opinion the course could not have been improved. Excellent!" (Participant B)
 Aims of the course:
The purpose of TSST is to improve the subject knowledge of non-specialist and returning teachers in MFL and to increase confidence for non-specialist teachers of French. The training is therefore available to those who are already teaching, or have a firm intention to teach French in a secondary school or sixth form college in the near future.
By the end of the course teachers will:
Strengthen MFL French subject pedagogy
Develop an understanding of the key grammar and vocabulary which form part of the KS3 and KS4 specification
Be able to apply this understanding with a view to teaching KS3 and KS4
Gain an understanding of pronunciation, cultural knowledge and appreciation, common issues faced by students and other elements to increase confidence to teach at KS3 and KS4
Enhance the learning experience for students by maintaining their interest in the subjectand introducing French culture into lessons to enhance engagement
Programme dates and times: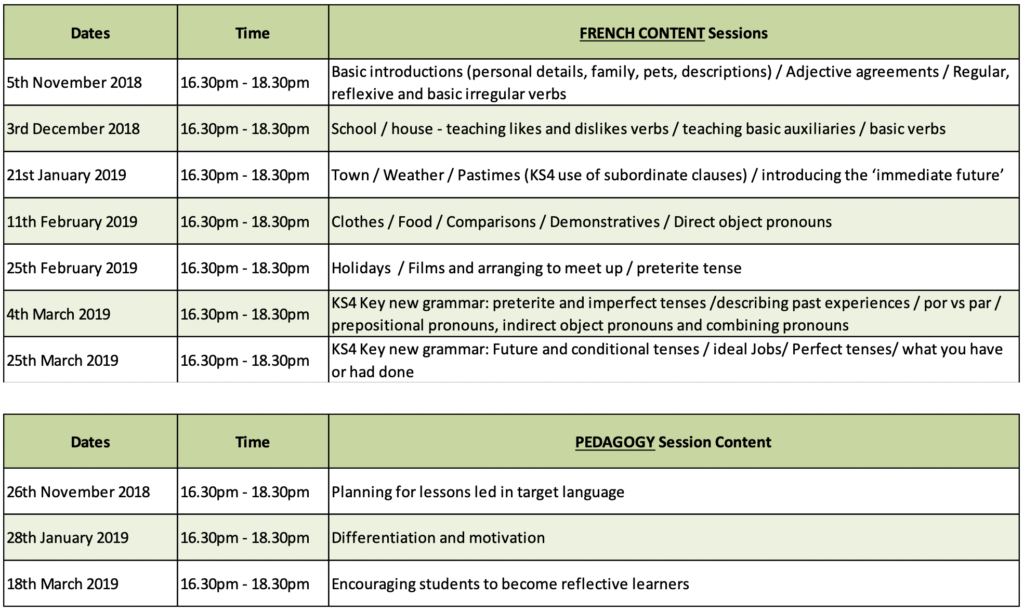 Venue address:          George Abbot Teaching School, Woodruff Avenue, Guildford GU1 1XX
Course Tutor:              Elodie Barnbrooke, Senior Lecturer/ MFL PGCE tutor at Roehampton University
Main Contact:            Jackie Blackwood at George Abbot Teaching School
jblackwood@georgeabbot.surrey.sch.uk
or Tel:  01483 888047